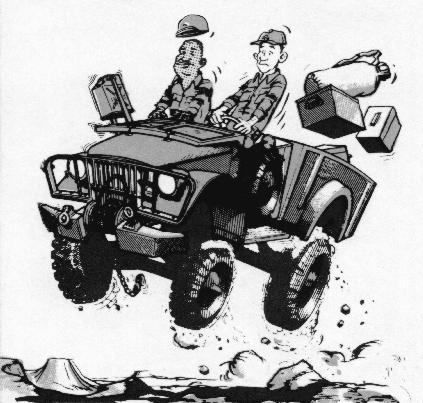 I'm not sure exactly where I came across the digital form of this one. It is the cover artwork from the operator's manual (tm-9-2320-212-10). It is similar to the cartoons that ran in the PS Magazine and the other publications used to instruct troops as to the proper care and use of their equipment.
I'd like to think that my truck has a smoother ride.
Sam from Spain sent the the cartoon below from the same manual with enough resolution for printing at the original size. Version shown here is a thumbnail which may be "clicked" on to show the larger version or for saving/printing.